Main content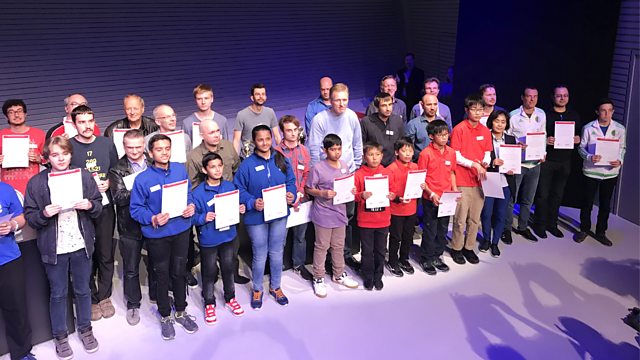 The Supercalculators
Alex Bellos heads to Germany to meet the supercalculators taking part in this year's Mental Calculation World Cup. Prepare to be dazzled by some amazing mathematical feats.
Alex Bellos is brilliant at all things mathematical, but even he can't hold a candle to the amazing mathematical feats of the supercalculators. Alex heads to Wolfsburg in Germany to meet the contestants at this year's Mental Calculation World Cup. These men and women are the fastest human number crunchers on the planet, able to multiply and divide large numbers with no need to reach for a smart phone, computer or calculator. So how do they do it, and is it a skill that any of us can learn? Alex talks to Robert Fountain, the UK's two-time winner of this prestigious prize, about his hopes for this year's competition and the mathematical magicians of the past who have inspired him. He also meets Rachel Riley, Countdown's number queen, to find out what it takes to beat the countdown clock.
Alex Bellos finds out what it takes to be a world champion at mental calculation...