Main content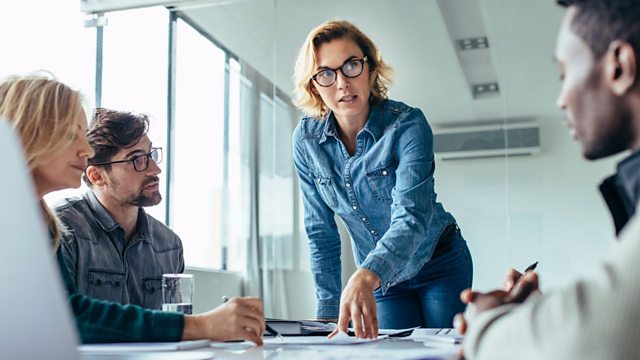 Should bad work meetings be banned?
Ever been stuck in hours upon hours of meetings with little to show for it?
Wasting time in bad meetings and conference calls is a common problem, so much so Amazon boss Jeff Bezos has banned PowerPoint presentations and Tesla chief executive Elon Musk has urged employees to walk out of bad meetings.
Our workplace commentator Stephanie Hare takes a look at the problem and doles out some tips on how to run better meetings.
(Photo credit: Getty Images)
Duration:
More clips from Business Matters