Main content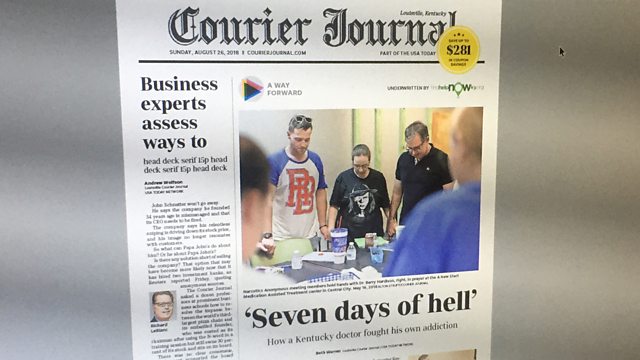 Everyday Americans: Meet the Opioid 'Demon'
Exploring the real-time impact of the US opioid epidemic in Louisville, Kentucky.
The opioid epidemic in America is hurting all levels of society – in this three part documentary series we explore its impact, in real-time, on people in one city, Louisville, Kentucky. We work with a team of reporters on the Louisville Courier Journal as they follow opioid stories across the community – in particular, how it is affecting schools and colleges, as well as health care, law and order and prisons.
Podcast
Download the latest documentaries Investigating global developments, issues and affairs.