Main content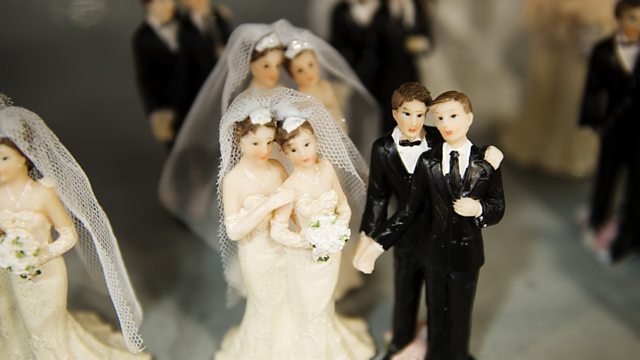 WS More or Less: Why are Lesbians More Likely to Divorce than Gay Men?
Tim Harford talks to economist Marina Ashdade about same-sex divorce statistics.
New figures reveal that same-sex divorce rates are much higher among women than among men. The pattern is the same in Belgium, the Netherlands, Norway, Sweden and the UK. Everywhere where there are statistics on same-sex divorce it is the same sex doing the bulk of the divorcing. Tim Harford discusses why this may be with Marina Ashdade, economist at Canada's Vancouver School of Economics and author of "Dirty Money", a book which applies economic ideas to the study of sex and love.
Producer: Ruth Alexander
Image: Same-sex wedding cake toppers Credit: Lucas Schifres/Getty Images
Podcast
Tim Harford investigates numbers in the news: are they always reliable?