Main content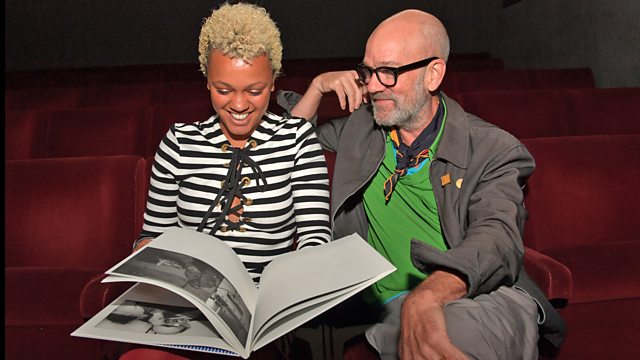 Michael Stipe on photography
Gemma Cairney joins Michael Stipe to talk about his passion for photography.
Gemma Cairney continues a new series of The Leisure Society, interviewing cultural icons, tastemakers, artists and musicians about their pastimes, hobbies, collections and loves beyond what they are known for. For this programme Gemma joins R.E.M. frontman Michael Stipe at the ICA in London to discuss his love of photography. He studied photography and painting at University of Georgia before leaving school to form the band R.E.M., serving as frontman and singer-songwriter until the band dissolved in 2011. The sensibility he began developing during his time as an art student transferred to his work for R.E.M. – from art directing their graphics, videos and stage design, to writing, composing and performance. His new book Volume 1, brings together nearly 40 years of creating and collecting photographic materials, in addition to posing as a subject in the photographs of others. He discusses the stories behind the photos of River Phoenix's dreadlocks as they traversed the US in 1993 shortly before Phoenix died, Kurt Cobain's hands, his first love Jeremy Ayers, Patti Smith, William Burroughs, and what happened when he met Andy Warhol for the first time. He also discusses love and loss, producing New York artist Fischerspooner's new album, recently discovering the music of Nils Frahm and why he's leaving Instagram.
5 tips for better living from rock stars and artists
Podcast
Gemma Cairney interviews cultural icons about their pastimes, hobbies and loves.