Main content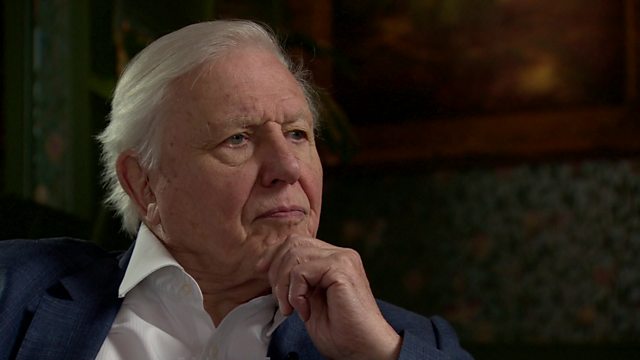 Attenborough on the future of TV - and the planet
Forty years since Sir David Attenborough published his seminal series book, Life on Earth, he speaks exclusively to Newsnight.
He tells us he feels positive about the diversification of the media, arguing it is healthy for democracies. He talks of his optimism on how humanity will treat the environment in future, but says we must slow population growth and move away from eating meat.
And, no. He did not watch Love Island.
Duration:
More clips from Newsnight