Main content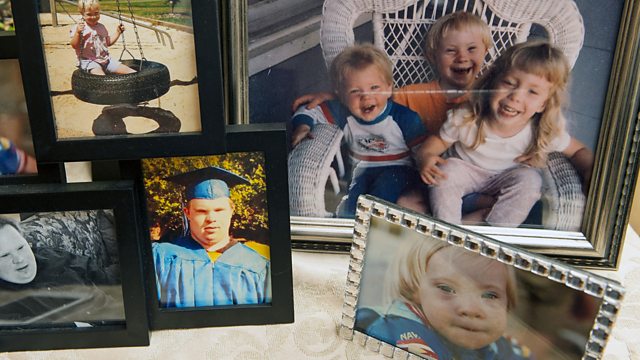 Don't Shoot, I'm Disabled
In the US, over a hundred people with disabilities have been killed by the police so far this year.
Hundreds of people are killed by the police in the US each year. Much of the media attention has been on the race of victims, but there is another disturbing pattern to the deaths. A large number of those killed in interactions with police have a disability, with some research suggesting the figure is as much as half of the total number. Many of the dead had been living with mental illness, learning difficulties or a physical disability and recent incidents include those involving police officers shooting dead people with schizophrenia, autism, Down's Syndrome and deafness. North America Correspondent, Aleem Maqbool dissects some of these cases - reconstructing events, speaking to eye-witnesses and to officers involved in such fatal incidents - to ask why they happen so frequently. What are revealed are some deep-rooted issues concerning not just police culture, but also concerning the attitudes of society as a whole towards the disabled.
Producers: Josephine Casserly and Haley Thomas
(Image: A collection of pictures of Ethan Saylor, a twenty-six year old man with Down Syndrome, who died of asphyxiation after three off-duty deputies restrained him. Credit: Getty Images)
Podcast
Download the latest documentaries Investigating global developments, issues and affairs.