Main content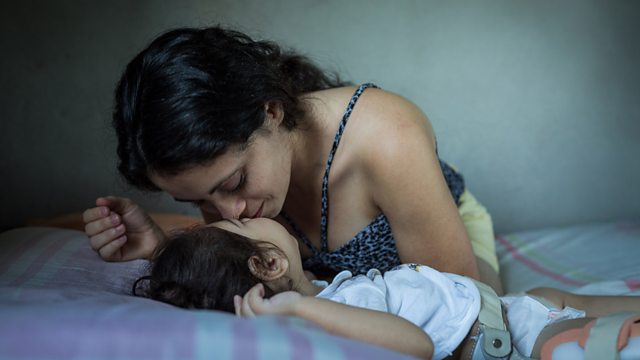 Zika Love Stories
Julia Carneiro meets Brazil's Zika babies – now toddlers – and their 'warrior' mums who set up the support group United Mother of Angels.
Three years ago, doctors in the north-east of Brazil noticed a worrying new trend - a spate of babies being born with abnormally small heads, or microcephaly. The cause was traced to an outbreak of the Zika virus earlier in 2015. More than 3,000 babies were born with significant disabilities. BBC Brasil's Julia Carneiro goes back to the state of Pernambuco to meet children affected by congenital Zika syndrome, who are now toddlers. She finds families who have been rocked by adversity but are sustained by a strong sense of solidarity, resilience and love.
Podcast
Download the latest documentaries Investigating global developments, issues and affairs.