Main content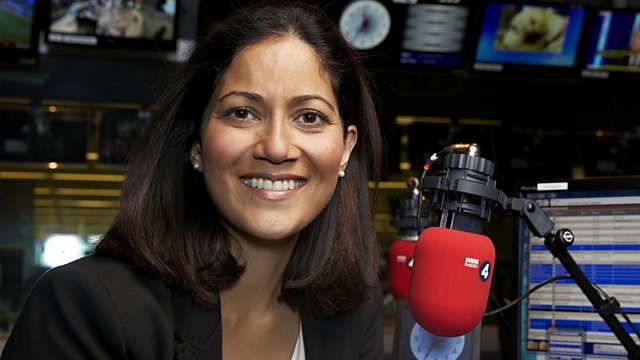 From Our Home Correspondent 23/09/2018
Mishal Husain presents pieces on hating the BBC, a road sign of the times, standard deviation in Test cricket, circus in the Potteries - and Slasher, a remarkable hen, takes a bow
.
In the latest programme of the monthly series, Mishal Husain introduces dispatches from journalists and writers around the United Kingdom that reflect the range of contemporary life in the country. Gabriel Gatehouse offers a personal reflection on the strong feelings of antipathy recently directed at the BBC - and him - by supporters of Tommy Robinson - for many years associated with the far-right organisation, the English Defence League - and what this says about the changing media landscape. Martin Gurdon introduces us to Slasher, the star of his flock of chickens, and explains how her quirks and distinctive character reveal much about the dramas witnessed by Britain's army of amateur hen keepers. Rebecca Ford in the Potteries celebrates the founder of modern circus and reveals how locals there are planning to use his legacy to promote the area as a centre of excellence for this ever-evolving form of entertainment. In the wake of the tense summer Test series between England and India, Mihir Bose regrets the way both teams - and their supporters - behaved and wonders if cricket can retain its status as a 'special' team sport. And Travis Elborough, long puzzled by a road notice in his native Worthing, finally unravels the mystery and finds it's a sign of the times.
Producer Simon Coates
Podcast
BBC correspondents take a closer look at the stories behind the headlines.