Main content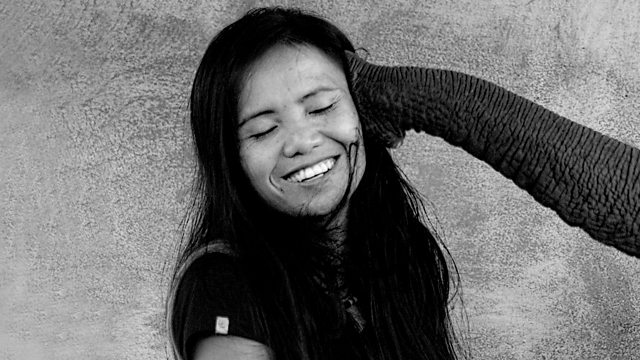 The Elephant Whisperer of Thailand
Lek Chailert fights for the welfare of elephants working in logging camps, with the help of a Hollywood star.
Lek Chailert spent her childhood in a small hill village in northern Thailand, where she lived surrounded by animals. She's since become an activist working to improve the welfare of working elephants, some of which are trained using cruel methods. She's raising the profile of her work with a new documentary, made with the help of Hollywood star Ashley Bell.
Being a fisherman can be a very dangerous profession. If you're lucky, you live somewhere that has organisations who will help if you get into trouble on the water, like lifeboat charities or well-equipped coastguards. But Tanzania didn't have such an organisation, until Shukuru Lugawa came along and realised how urgently it was needed. He lives in the coastal town of Dar es Salaam, and had always been drawn to the sea, even though he grew up very far away from it.
One morning Naomi Jacobs woke up with a rare form of amnesia - she had lost all her adult memories, and although she was 32 - she thought she was a teenager again, utterly bewildered by how she had ended up in the future. Naomi had to rediscover the person she grew up to be, and what she found out wasn't promising.
Image: An elephant puts its trunk on Lek Chailert's ear.
Credit: Palani Mohan/Getty Images