Main content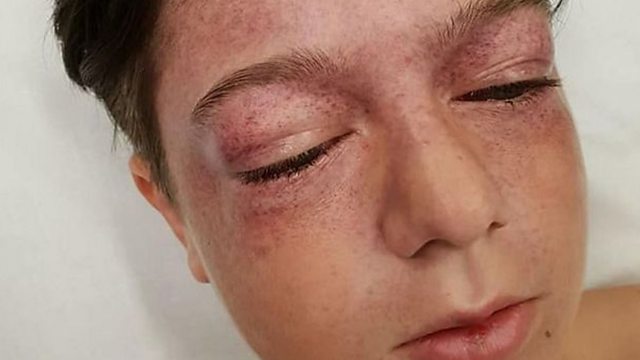 YouTube roundabout stunt 'caused g-force injuries'
An 11-year-old boy sustained injuries usually seen in fighter pilots suffering the effects of g-force while attempting to recreate a YouTube stunt.
Tyler Broom passed out while being spun at high speed on a playground roundabout using the back wheel of a moped.
His mum, Dawn Hollingworth, said "To say he's not had a bang to the head, it was hard to comprehend how somebody physically looks like that."
This clip is originally from 5 Live Breakfast on Saturday 15 September 2018.
Duration:
More clips from In Short