Main content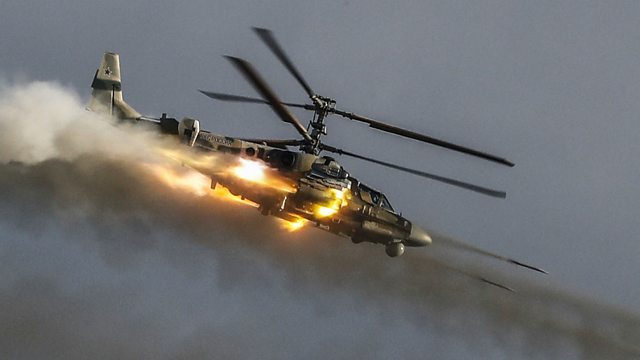 Russia begins biggest military exercise since Cold War
Russia is beginning the largest military exercise in its history. The exercises are an annual event and usually involve personnel from former Soviet countries. However, among the 300,000 troops taking part, a small number of Chinese will be participating for the first time.
In the past, China has been the pretend enemy in these exercises. How significant is their role this year?
Andrey Kortunov is Director General of the Russian International Affairs Council, and an adviser to the Russian Foreign Ministry.
(Photo: Russian helicopter firing missiles on exercise Credit: EPA)
Duration: