Main content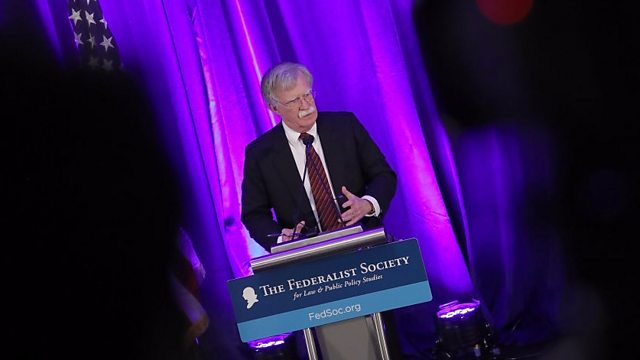 Why is the US threatening the International Criminal Court?
In a hard-hitting speech, US national security advisor John Bolton threatened sanctions against the International Criminal Court if it goes ahead with prosecutions against Americans.
The court is currently considering prosecuting US servicemen over alleged detainee abuse in Afghanistan.
Professor of International Law Oona Hathaway heard his speech in full - here's why she calls it "remarkable and unprecedented."
(Photo: White House National Security Adviser John Bolton. Credit: Getty Images)
Duration: