Main content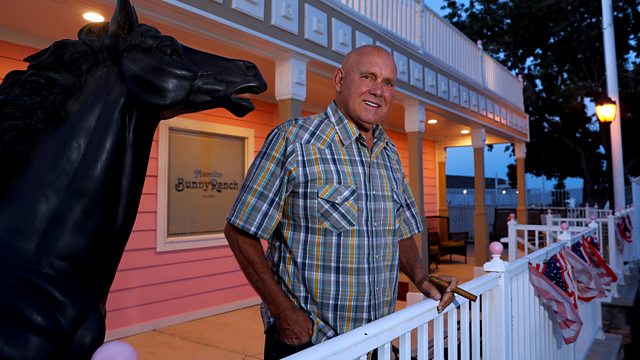 Nevada's Brothels Face the Axe
As Nevada's legal brothels face a campaign for reform, Lucy Ash asks why their biggest stakeholder - and the women who work for him - are so passionate about their trade.
In parts of Nevada, prostitution is legal - the only such state in the US. The 'live and let live' mentality is a hangover from the gold rush days; in certain counties, brothels have been officially licensed since 1971.
Today, no fewer than seven of them are owned by one man: Dennis Hof, a gun-toting restaurateur, entrepreneur and reality TV star. He calls himself the 'Trump from Pahrump', after a town where he recently won the Republican primaries for the Nevada State Legislature.
Now, though, there is a backlash from religious and social activists, who have managed to get a referendum on the ballot during this November's mid-term elections. Voters in Lyon County will be asked if the legal brothels there should be allowed to continue to operate.
Ultimately, the campaigners aim to end legal sex work across the whole state. They say it is an exploitative, abusive trade, and prevents other businesses from investing in the area. But some sex workers are worried that a ban could push them onto the streets, where they would face potential danger.
Lucy Ash talks to Dennis Hof, the women who work for him, and those who are pushing for change.
Producer: Mike Gallagher
Image: Dennis Hof poses outside the Moonlite BunnyRanch (Credit: Reuters)
Podcast
Download the latest documentaries Investigating global developments, issues and affairs.