Main content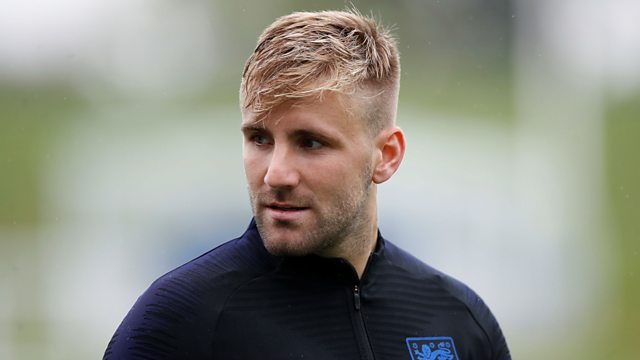 Luke Shaw - 'I nearly lost my leg'
The England full-back explains how his terrible injury was nearly much, much worse.
We hear from England and Manchester United full-back Luke Shaw on how his ordeal with injuries almost changed his life forever.
Steve Crossman is joined by former Everton midfielder Leon Osman, the chief football writer of the Daily Telegraph Sam Wallace as well as our very own Ian Dennis and John Murray who are both in the England's camp at St George's Park for all the latest news from there including a new interview with Jordan Henderson.
The panel discuss also why Wales might face a futsal team in the Nations League and celebrate the Scotland Women Football team that qualified for the first time for the World Cup.