Main content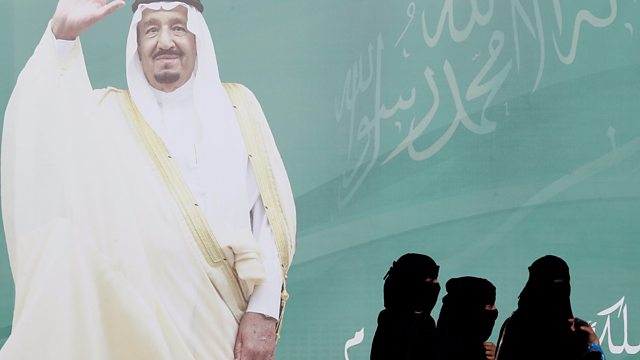 Saudi Arabia 'seeks death penalty for female activist'
Reports suggest that the women's rights defender Israa al-Ghomgham and four other activists face execution. They're currently on trial in front of a terrorism tribunal on charges including "taking part in protests".
Saudi Arabia's powerful young Crown Prince, Mohammed Bin Salman, has enacted some high profile social and economic reforms in recent years. But they've been accompanied by a crackdown on dissent with dozens of clerics, intellectuals and activists arrested in the past year, including women who had campaigned for the right to drive.
Julian Marshall has been speaking to Samah Hadid, the Middle East Campaigns Director for Amnesty International.
(Photo shows: Women walk past a poster of Saudi Arabia's King Salman bin Abdulaziz Al Saud in Riyadh, Saudi Arabia. Credit: Reuters)
Duration:
More clips from Newshour