Main content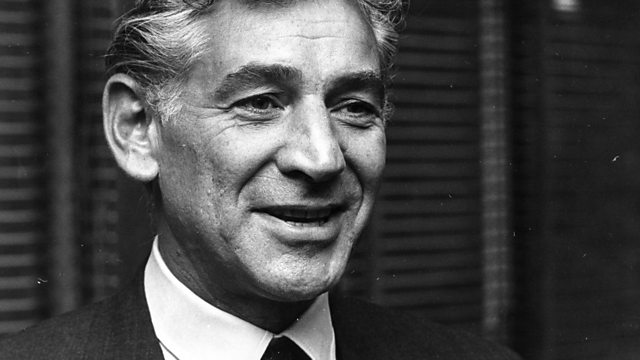 Leonard Bernstein and Me
Personal recollections of the legendary American conductor and composer on the centenary of his birth.
Composer and conductor Leonard Bernstein is perhaps the most influential American musician of all time. A champion of cultural inclusivity, he tore down musical barriers to declare the symphony hall open to all and offered the classical music world a dynamic new model of what a maestro could be. As a conductor he achieved early worldwide acclaim, as a composer his work defied genre divisions and brought him popular and critical success, notably with his most well-known work West Side Story. As an educator, he opened up the world of classical music to generations of American children through his long running series of television lectures. On the centenary of his birth, musician and broadcaster Jon Tolansky meets the people who continue to be inspired by Leonard Bernstein's all-embracing approach to music and life.
Podcast
Download the latest documentaries Investigating global developments, issues and affairs.