Main content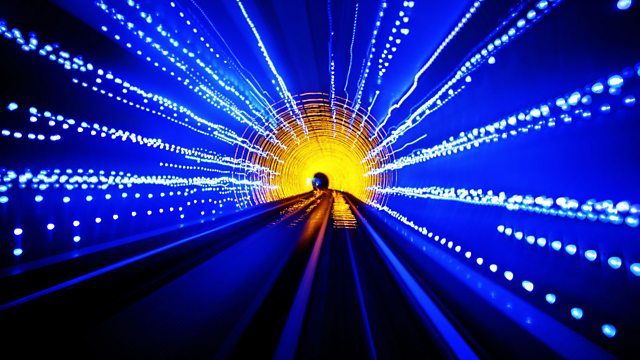 Landmark Jaws: Sharks and Whales
Matthew Sweet on Jaws and the film-maker's role in creating the myth of a man-eating machine. Good or bad for the shark? Gareth Fraser, Ian Hunter, Will Self and Fiona Tan discuss.
Novelist Will Self, shark expert Gareth Fraser and film expert Ian Hunter join Matthew Sweet for a discussion about sharks, whales and the impact of the book and film Jaws.
Jaws started out as a novel which reads as a sociological study of a small American coastal resort full of rather unlikeable characters. It ended up as an iconic film whose heroes engage in a fight to the death with a Great White Man-Eating Machine.
Matthew Sweet discusses how the shark came to fill the space once held by the whale, why big teeth still fill our nightmares and whether all publicity is good publicity for the denizens of the oceans with writer Will Self, whose novel 'Shark' was inspired by the film, and Gareth Fraser, who now studies the dental configurations of sharks all because he once sat in a dark cinema, as did life-long Jaws fan, the film expert Ian Hunter.
The artist Fiona Tan, whose exhibition was partly inspired by 'Jonah the Giant Whale', a preserved whale exhibited inside a lorry which toured across Europe from the 1950s to the mid-1970s will also appear out of the deep.
Presenter: Matthew Sweet
Guest: Gareth Fraser, Dept of Animal and Plant Sciences, University of Sheffield
Guest: Ian Hunter, School of Media and Communication, De Montford University
Guest: Will Self's latest novel is called 'Shark'
Guest: Fiona Tan's exhibition at BALTIC called Depot and draws on Newcastle's history as a whaling port. It run from 10 Jul to 01 Nov 2015.
Producer: Jacqueline Smith