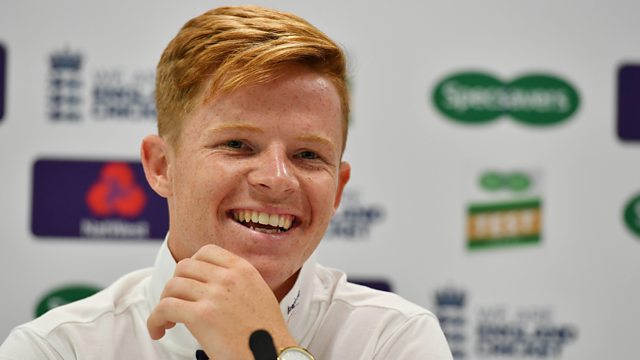 Botham, Gooch, Flintoff... and now Ollie Pope occupies the Lord's 'big boy chair'
England batsman Ollie Pope has revealed how he had no issues finding a place of his own in the Lord's dressing room.
Pope says he sat in the chair by the balcony, a space Michael Vaughan described at the "big boy chair" where superstars including Sir Ian Botham, Graham Gooch and Freddie Flintoff have previously sat.
This clip was first broadcast during the Tuffers and Vaughan programme, Monday 13 August 2018.
Featured in...
Find out what the pundits think about the biggest stories in sport.