Main content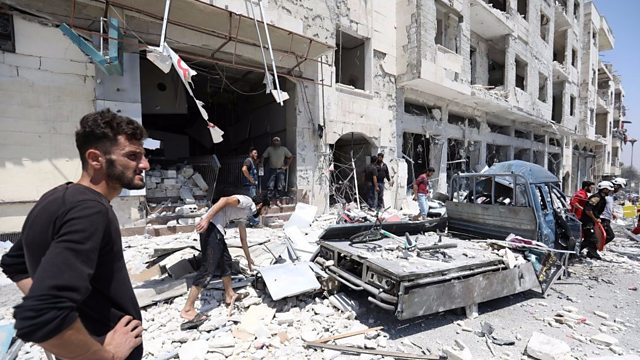 Syria: UN warns of 'bloodbath' in Idlib
The UN has warned that the destruction of Aleppo could be repeated in Idlib - the last part of Syria still held by rebel groups.
Syrian government troops are reportedly preparing for a ground assault that could displace hundreds of thousands of people, many of them refugees and civilians from other nearby battles.
Jan Egeland is the chair of the UN task force on humanitarian access in Syria - he tells us what the UN fears.
(Photo: Syrians gather at the site of a car bomb in the northwestern Syrian city of Idlib. Credit: Omar Haj Kadour/Getty Images)
Duration:
More clips from Newshour