Main content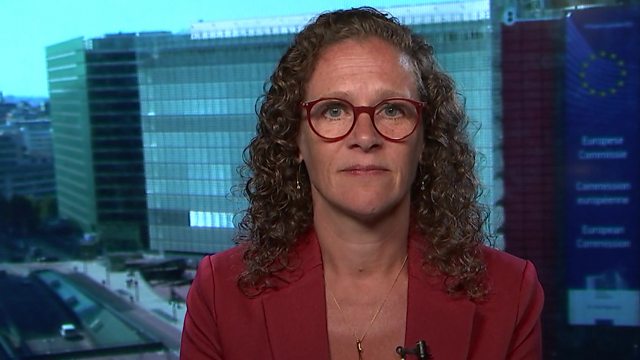 UK cannot 'unpick' rules of EU market
The UK cannot expect to select which aspects of the internal market it wants to keep after Brexit, the Dutch MEP Sophie in 't Veld has said.
She told Hardtalk's Stephen Sackur: "The UK for 45 years has been one of the main champions of the internal market... so you know what the rules of the game are - you were actually leading the construction of the internal market.
"So I think it is a bit strange to now say 'Oh but we can unpick it and try and select the bits that we like'," she added.
Sophie in 't Veld is deputy to the European parliament's chief Brexit negotiator.
Duration: