Main content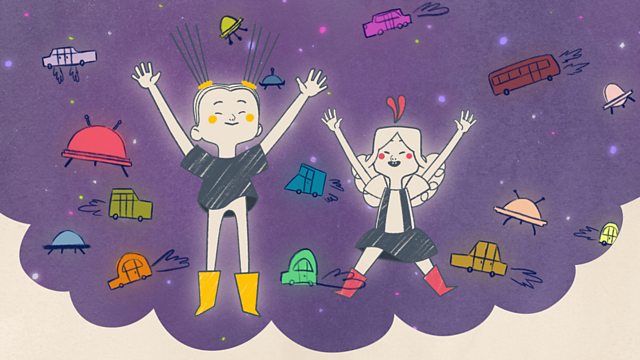 Animation: Elisha and Charlotte - The Best Thing That Ever Happened
Adopted sisters conclude that their new family is cause for celebration.
Adopted sisters conclude that their new family is cause for celebration.
Animators: Laura Miranda Moreno, Beatriz Bagulho and Wiktoria Filipiak.
Course: BA Animation, University of the West of England.
The animators said: After just a few seconds of listening to Elisha and Charlotte's "The Best Thing That Ever Happened" we immediately knew that this would unquestionably be the project we would love to work on.
Elisha and Charlotte's mature, positive and creative reflection on their past and current situation is deserving of a prime-quality, engaging animation - sweet, adorable, but authentic, and intelligent, like the two sisters.
Taking inspiration from children's illustrative books for the overall aesthetics and pictorial composition, we've decided that such an important conversation would be more appreciated if complemented by a simple soft landscape. This way, the audience focuses on the two girls – Elisha and Charlotte – and what they are imagining.
Imagination and memory play a big part in this short talk, so we've decided to use the recurrent image of a "thought bubble" to symbolize the world inside the girls' minds (thus, the conversation's complementary animations and illustrations are put inside the thought bubbles).
Truly cherishing and celebrating the sisters' imaginative universe, the discussed topics and people are converted into colorful, tangible, unique illustrations and animals.
This way, when Elisha refers to the girls' adoptive family, we see not a conventional human-like family, but a collection of playful and charming animals – the cousins are cats, the grandmother an owl, the mother a wolf, the uncles are rats, the aunties are birds… Each animal with a distinct personality and role within the big family.
The enjoyment continues, as the two sisters mention different families and situations. As the girls get more excited, the imagination world getting bigger, and bigger, until it fills all reality.
Tacking difficult topics such as a father's absence or a family's distance through visual illustrative metaphors, we are trying to make the issues approachable, and easier to understand for all ages.
We end the animation with the sisters in a lovely embrace, as their "family" (the playful animals) beholds them – the image of a big, united, loving family.
It would be a privilege to work on such a gorgeous, heartwarming conversation.
Duration:
Featured in...
Listening Project conversations brought to life by talented young animators.
More clips from The Listening Project