Main content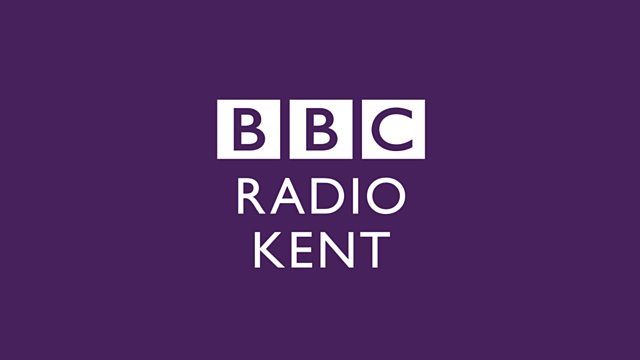 Great Comp 50th anniversary, Japanese Knotweed book, Salutation in Sandwich apprenticeship... PLUS your questions for Steve
Phil Harrison and Steve Bradley answer your gardening questions - 0800 756 11 11. You can email on: radio.kent.gardening@bbc.co.uk
SUNDAY GARDENING EVENTS
SUNDAY 12th AUGUST
Sellindge Gardeners Association hold their Annual Summer Show at Sellindge Village Hall from 2.30pm. There's a plant sale, cakes, a raffle and refreshments - entrance is free.
The Kingsdown Village Show run by the Kingsdown Garden Society has the staging of exhibits between 9 and 10.30; the hall is then closed for judging which will get underway at 11am. The hall then reopens to the public at 2pm. Tea and cakes are available all afternoon with presentation of the trophies taking place at 3.30.
There is something for everyone to enter, from fruit and vegetables through to flowers, produce, photography and arts and crafts. There are separate classes for children to enter too.
Great Comp Garden's Summer Show is on today as the garden celebrates its 50th anniversary.
It's their biggest event of the year where visitors can enjoy Pimms on the lawn while listening to live jazz as well as mingle with the rare and unusual plantsmen and women on site who will be selling plants not usually found in garden centres.
Hadlow Gardeners Society meet at Hope Meadow in Hadlow for their Summer Social from 1pm
Tuesday 14 August 2018
There's a meeting for Strood Gardeners Club at 7.30pm at St Nicholas Church (Lower Hall), High Street, Strood.
The topic is to be "Low Maintenance gardening\containers, high impact plants" plus succulents - a demo on how to plant and the speaker is Fiona Wemyss.
Non members are welcome to come along at a charge of £3 - which includes tea and biscuits!
Herne Bay Gardeners Club have their Mini Show at Pettman House Over 60s on Hannover Sqaure from 2pm
WEDNESDAY 15th AUGUST
Faversham Horticultural Society meet at The Age UK Centre in Middle Row at 7.30pm - Jo Arnell talks about Unusual and Attractive Vegetables