Main content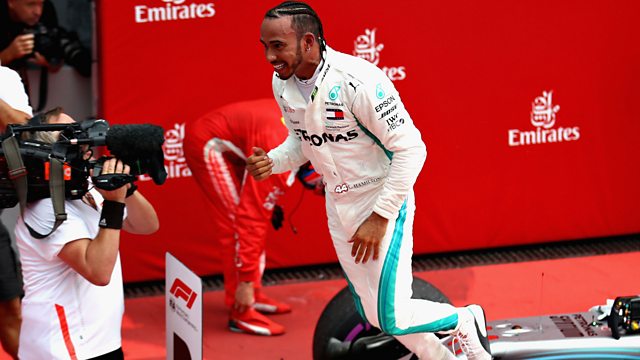 German Grand Prix Review
The 5 live Formula 1 team look back at a chaotic German Grand Prix.
Ferrari's Sebastian Vettel crashed out of his home race, to gift Lewis Hamilton a 17-point lead in their championship battle.
Hamilton kept his 44th race victory as a Mercedes driver, despite a post-race trip to see the stewards following an investigation into a driving offence.
5 live Formula 1's Jennie Gow, Jack Nicholls and Jolyon Palmer look back at a chaotic race.
Podcast
Formula 1 interviews, reaction and reports. 5 live presents a round-up of the race...