Main content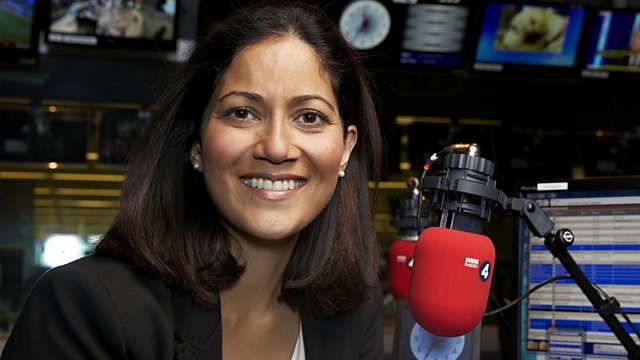 From Our Home Correspondent 22/07/2018
Mishal Husain introduces pieces on adoption; homelessness among those in full-time work; shuddering Pacer trains; parkrun in Cheshire; and ascending Skye's inaccessible pinnacle.
In the latest programme of the monthly series, Mishal Husain introduces dispatches from writers and journalists around the United Kingdom that reflect the range of contemporary life in the country.
The BBC's Social Affairs Correspondent, Michael Buchanan, tells the story of a man, now in his fifties, who discovered only after the funeral of the woman he thought was his mother, that he was adopted and that his birth mother was seeking to find him. Sally Green, the children's and young adults author, explains the appeal of taking part in the weekly Warrington parkrun over 5 kilometres (three miles). Datshiane Navanayagam talks to one family about the scourge of homelessness among those in full-time work. Chris Bowlby journeys on what remains of the route of the Stockton to Darlington railway - England's first public steam-powered track - and reflects on the current state of train services in north-east England. And Mary-Ann Ochota, a keen hill-walker, travels to the Isle of Skye for her latest challenge - the ascent of the Inaccessible Pinnacle - and finds its name all too apt.
Producer: Simon Coates
Podcast
BBC correspondents take a closer look at the stories behind the headlines.