Main content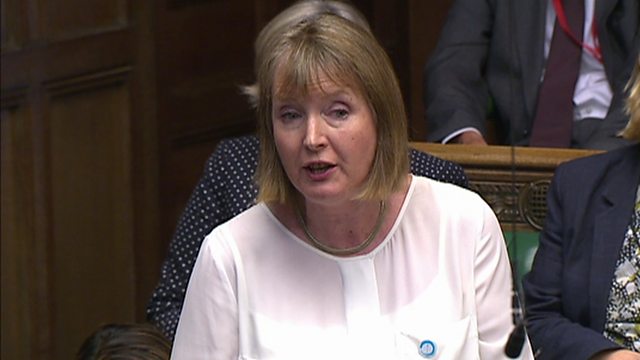 Harman: Reform for MP pairing 'overdue'
Harriet Haman criticised the "shambles" of a Tuesday vote where the 'pairing' arrangement saw a Tory minister vote, although his party had agreed he would stand down to cancel the vote of Lib Dem MP on maternity leave.
The longest-serving woman MP said pairing was "not the answer for MPs having babies" and called for proxy voting.
The prime minister said the breaking of last night's pair was done in error and would look at the "interests of individuals but also at the interests of the whole House."
Duration:
More clips from 18/07/2018
More clips from Daily Politics