Main content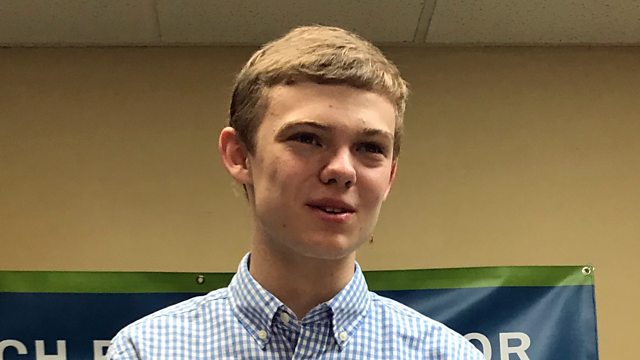 Kansas Child Politics
With no lower age limit on running for Governor, Kansas teens are standing. We meet these aspiring politicians - too young to vote - and gauge the shifting sands of youth politics
There's an unlikely election campaign underway in the American state of Kansas where several teenagers have joined the race to be Governor. Kansas is the only place in the US with no lower age limit on running for the state's top job and the youngsters say they want to energise other young people and boost youth involvement in politics. They come from Republican, Democratic and Independent backgrounds but their views, in a very conservative state, range far and wide across the ideological spectrum. On taxes, spending, environmental laws and even gun control, the teenagers often break with party orthodoxy and look for compromise. All this at a time when school children are leading the grass-roots movement against guns, taking on their political elders for the first time in decades. For Assignment, Claire Bolderson travels to Kansas to meet the aspiring politicians, too young to vote even for themselves, to assess the shifting sands of youth politics.
Producer: Michael Gallagher
(Image: 17 year old Tyler Ruzich believes he can become Governor of Kansas. Credit: BBC)
Podcast
Download the latest documentaries Investigating global developments, issues and affairs.