Main content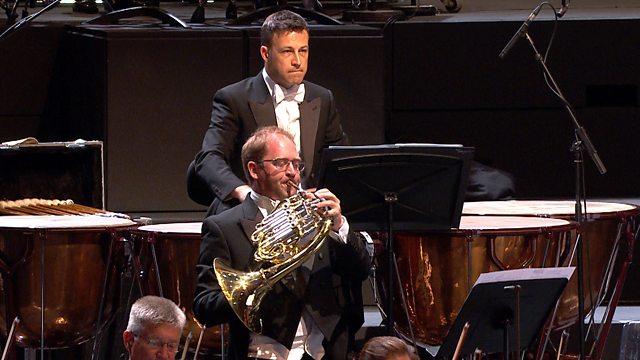 Musgrave sees the phoenix rising from the ashes as a promise of hope and rebirth. The music forms an arc from violence and despair to serenity and peace.
Musgrave's original idea was to compose an extended single movement progressing from darkness (low and fast music) to light (high, slow and peaceful). The idea became focused dramatically in her mind when, by chance, she saw a sign - Phoenix Rising - hanging outside a coffee shop in Virginia. Seeing the phoenix rising from the ashes as the promise of hope and rebirth, this sign struck her immediately as a visualisation of what her piece was really about.
The centre piece of the work is the magical moment when the phoenix rises. It is a short section marked mysterious, which starts with low set chords (played by two harps seated on different sides of the orchestra), and as they gradually rise to reach a luminous chord played by pitched percussion (marimba, vibraphone, xylophone and glockenspiel) perhaps we can imagine the fabled bird unfolding his giant wings, poised for new flight.
Prior to this central moment, the orchestra depicts a world of stormy violence which leads to a terrain of emptiness and despair. The second half of the work in contrast builds to a romantic climax and a coda of serenity of peace.