Main content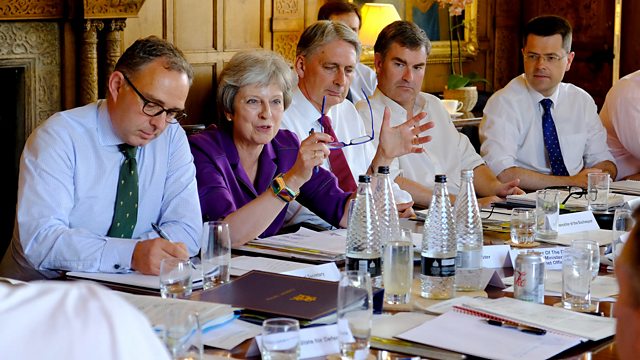 Extended podcast: Brexit and cabinet woes
The prime minister faces a Brexit and cabinet crisis
After the high profile resignations in Theresa May's cabinet amidst Brexit disagreements, the government is looking shaky and many questions remain unanswered. What will Boris do next? Will there be a Tory leadership challenge? And what of the Brexit deal? We speak to those across the political spectrum including former Conservative leader Lord Howard; Deputy Leader of Labour, Tom Watson; Former prime minister of New Zealand, Mike Moore; Justice Secretary, David Gauke and First Minister of Scotland, Nicola Sturgeon, to find out.
(Image Chequers meeting, credit: Joel Rouse / MoD / Crown Copyright via Press Association)
Podcast
Insight, analysis and debate as key figures are challenged on the latest news stories.