Main content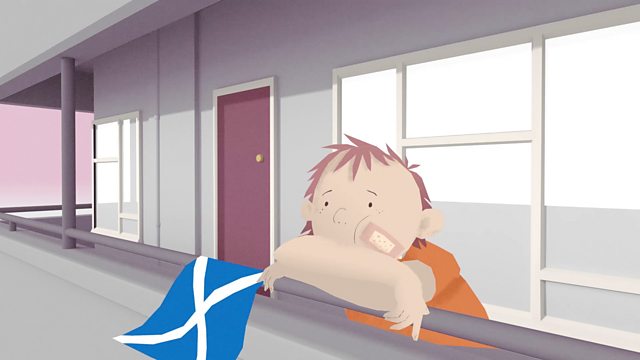 Animation: Darren and Donna - I'm Starting to Believe in Myself
It is easier to have confidence in yourself when someone else has confidence in you.
Animators: Emily Denny, Finley Geen, Liam Gilbey, Ruth Bennett, Chloe Marr, Sienna Marks.
Course: BA Animation at Norwich University of the Arts.
The animators say: Our animated take on Darren and Donna's discourse explores the identity of those in poverty in east Glasgow, an identity that they explain has been lost through social and political exclusion. Our particular cut of the audio focuses their view of refugees and asylum seekers and the spirit that they bring with them. Our vision for the animation is based around the integration of 2D assets in a 3D tower block. Our choice of simple polygon style assets with vibrant colours against the plaintive, weathered background of the tower block gives inhabitants personality and identity.
Duration:
Featured in...
Listening Project conversations brought to life by talented young animators.
More clips from The Listening Project