Main content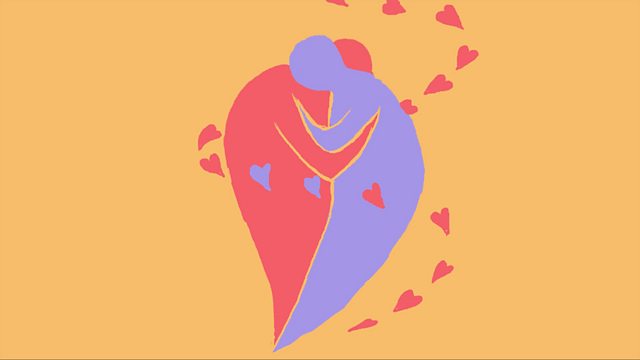 Animation: Rose and Joe - I'm Here for the Long Haul
A marriage changes when one partner is in a wheelchair.
A marriage changes when one partner is in a wheelchair.
Animators: Elizabeth Fijalkowski, Kerrie McIntyre, Séana Anderson, Sophie Gladdish, Harriette Daniels, Jay Ainsley.
Course: BA Animation at Norwich University of the Arts.
The animators say: We chose the audio clip from the listening project called 'Here for the long haul' because it expressed love and loyalty between two people. We represented the conversation through indirect and non-literal imagery of the audio, using abstract and simplified representation through fluid hand drawn and digital 2D animation. Our aim is to convey the love that is present between the two narrators, and we have shown this through the colour palette we have chosen. The team connected each scene through morphing shapes, objects, or characters and smoothly transitioning from one scene to another through our use of the same colour palette. We incorporated our own styles into the animation, so that each scene was unique, and features a mixture between hand drawn 2D animation and motion graphics.
Duration:
Featured in...
Listening Project conversations brought to life by talented young animators.
More clips from The Listening Project