Main content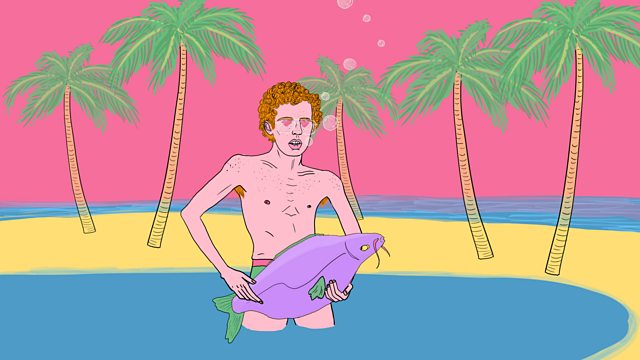 Animation: Andrew and Archie - Debatable Redheads
A father and son reflect on whether hair colour dictates personality.
A father and son reflect on whether hair colour dictates personality.
Animators: Annie Kriskevich, Eszter Sándor, Grace Maller, Chloe Cameron-Hughes, Hannah Schlatter,
Valentína Hučková. Course: BA Animation at Norwich University of the Arts
The animators say: We chose our selected audio clip due to the amusing conversation which included various abstract characters and symbolism which we thought could be exciting to animate. We all felt nostalgic towards this clip as many of us have had conversations with our parents about their dreams and ambitions when they were young so we sought to bring this part of the conversation to life. We chose to animate a colourful and vibrant 2D digital animation.
We decided upon this medium as we were able to manipulate and produce images and animations that wouldn't of been possible using other techniques. We are aware that our chosen audio clip is about the bonding of both Archie and Andrew and we chose to express this through wacky and humorous animations to entertain the viewer and follow the upbeat and positive feel and rhythm of the conversation. By using strong visuals in order to help express both Archie and Andrews viewpoints we enjoyed animating this xtaposition between the two which gave the animation as a whole a sense of originality.
Duration:
Featured in...
Listening Project conversations brought to life by talented young animators.
More clips from The Listening Project