Main content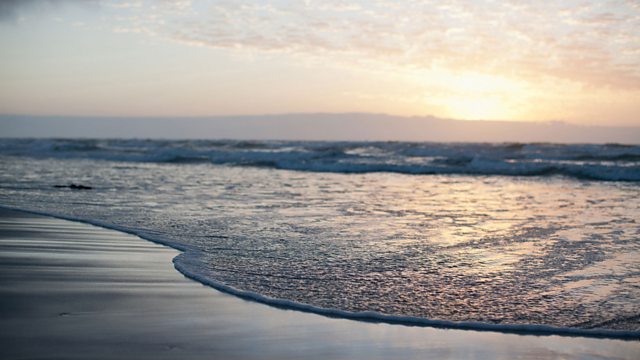 Dr Anna Rowlands - 18/06/2018
US Attorney General Jeff Sessions got himself into hot water last week when he referenced scripture in support of action to separate children and parents, including those seeking asylum, at the US border. Sessions claimed that it is good 'to obey the laws of the government because God has ordained them for the purpose of order."
The passage in question, Romans Chapter 13, is not new to controversy – it has been invoked in support of slavery, apartheid and Nazism.
But it is a passage that has also been used to stimulate Christian thought about resistance to unjust laws. It was a central passage for the German theologian Dietrich Bonhoeffer - involved in the Abwehr plot to assassinate Hitler. Bonhoeffer understood that the passage wasn't written by St Paul as a weapon to be used by already powerful states to quell dissent – but written by a Christian author to other Christians struggling with questions about exactly what kind of loyalty they owed to human government.
Struggling with his own high regard for the task of government yet the injustice of government Bonhoeffer proposed a three-fold model of resistance to unjust laws: first aid the victims, second speak truth to power, and third, if neither of these stems the injustice then poke a stick into the spokes of the wheel of power to stop it turning. He understood the absolute seriousness of this final option and he agonised over it. But this is sometimes, he said, what it means to stand in the place of Christ. Bonhoeffer believed all three tasks rely on communities willing to use their power to act not just individuals.
The arrival of the Aquarius ship in Spain, US border separation controversy, Lebanese plans to return some Syrian refugees to Syria and upcoming tense European meetings to review refugee policy provide a challenging news backdrop to the start of today's 20th annual Refugee Week.
Over the last year I have been involved in a research project with asylum seekers in London. Talking about the way that faith sustains them during difficult times several refugees came back to the same Scripture passage. In the book of Jeremiah the despairing exiles are told by God 'surely I know the plans I have for you, plans for your welfare and not for harm, to give you a future with hope'. This in fact was exactly Bonhoeffer's own vision of Romans 13: that government is given the highest task - to provide for our welfare by protecting what is good and restraining evil. As rights and kindness risk running dry for refugees this vision of human government seems more urgent than ever.
Duration:
More clips from Thought for the Day