Main content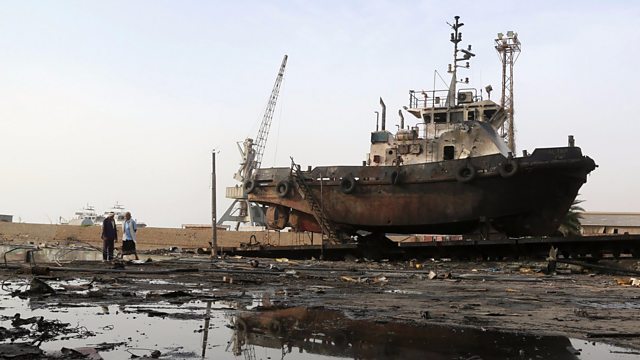 How significant is the assault on Hudaydah?
Nearly 40 people have been killed in fighting outside Yemen's Hudaydah port, medical sources say.
It comes on the second day of a major offensive by a Saudi-led coalition that includes troops from the United Arab Emirates and pro-government forces.
But how significant is the assault on the port in the long course of the war in Yemen?
Barbara Leaf is the former US ambassador to the United Arab Emirates - she calls it an "inflection point".
(Photo: Workers inspect damages at the site of an air strike on the maintenance hub at the Hodeidah port, on May 27, 2018. Credit: ABDO HYDER/AFP/Getty Images)
Duration:
More clips from Newshour