Main content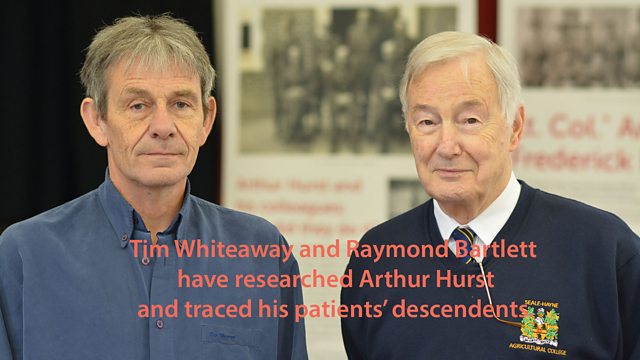 Who was Arthur Hurst?
Tim Whiteaway and Raymond Bartlett share their research into Arthur Hurst and his pioneering work on treating soldiers with shell shock symptoms during World War One.
Images courtesy of The Seale-Haynians Club (alumni), Julie Green (www.netley-military-cemetery.co.uk), and Martin Hurst.
Duration:
Featured in...
Home Front is set in South Devon 4 April to 27 May 1916 and 18 June to 10 August 1918.
More clips from Home Front