Main content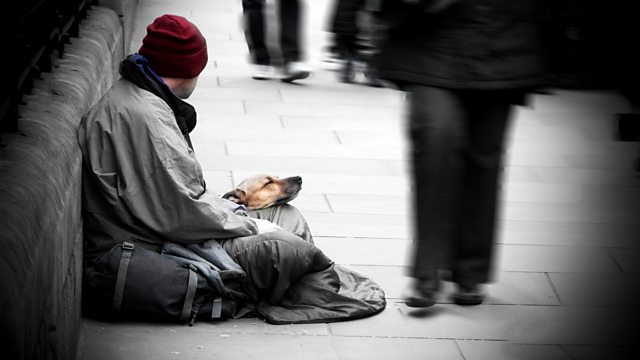 The Walk: For Richer, For Poorer
How do rich and poor live side by side? Cole Moreton walks from a food hall to a food bank and experiences the extremes of London in a mesmerising, binaurally recorded documentary.
How do the rich and the poor live together, side-by-side every day?
Journalist Cole Moreton walks across the London Borough of Kensington in a revealing series of real-life encounters that build and tell a story like a drama. From a food hall to a food bank, he goes into the homes, shelters and multi-million pound apartments of the men and women who are surviving - or thriving - as inequality grows.
Life expectancy drops dramatically, wages are slashed and property prices fall through the floor in just a few miles, but the encounters with rich and poor along the way are unexpected, moving, heart-breaking and at times inspirational. This surprising, spell-binding programme asks the question so many are asking - how can we live like this?
This documentary was recorded using binaural microphones placed inside the sound recordist's ears. Binaural recording accurately recreates the sound of being in the location itself, with sounds appearing to move in three dimensions around the listener. To experience The Walk in this aural "3D", please listen in headphones.
Presenter: Cole Moreton
Producer: Jonathan Mayo
A TBI production for BBC Radio 4.