Main content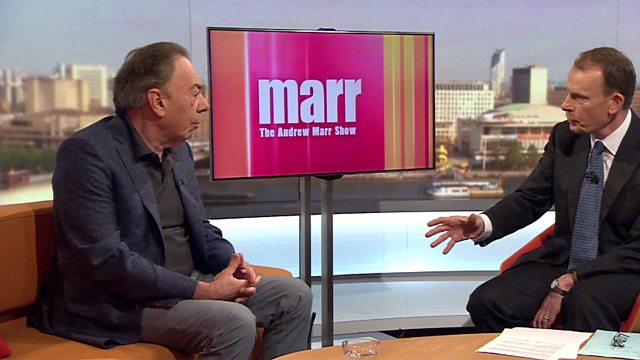 Lloyd Webber: Lords are wrong on Brexit
Andrew Lloyd Webber says he thinks unelected peers are wrong to "vote against the will of the people" on Brexit.
The composer, who retired from the House of Lords, told the BBC's Andrew Marr that he took the decision to leave Parliament because "I'm not a politician" and he did not think he would have enough time to be there.
He added: "I myself felt that the House of Lords had become really very political. I joined it 20 years ago, and I was put in then, and it was a very different place."
Duration:
More clips from 03/06/2018

More clips from The Andrew Marr Show