Main content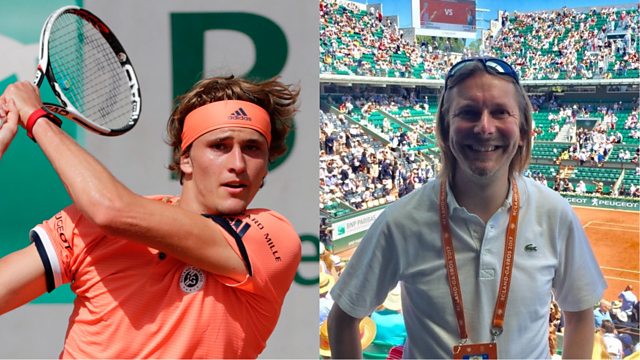 Yorkshire tennis reporter: 'I make a conscious effort to speak slowly and deliberately!"
Tennis reporter Jonathan Pinfield has told BBC Radio 5 live about his encounter with German player Alexander Zverev at a press conference at the French Open.
Zverev was charmed and confused by Jonathan's Yorkshire accent, asking him "where are you from, buddy?".
Jonathan, a reporter for LiveSportsFM, told Up All Night's Duncan Barkes that a similar thing had happened with Novak Djokovic.
He said it shows "you don't get many local accents when you're working on these types of event!"
Zverev has told Jonathan that if Yorkshire ever held a tennis tournament he'd "definitely be coming because of that accent".
This clip is from Up All Night on 31 May 2018.
Duration:
More clips from In Short