Main content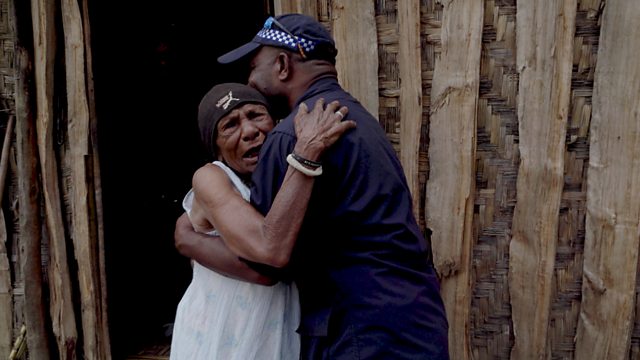 The Witch Hunts of Papua New Guinea
Assignment follows one local man on his mission to save the "witches" of Papua New Guinea
In Papua New Guinea, people live in fear of persecution. They might be turned on by relatives, chased off their land by neighbours or brutally attacked by a mob. Why? They're believed to be witches.
Assignment, this week, is in the province of Chimbu in the highlands – a witch hunt hotspot. It's a place where revenge attacks can lead to full-blown tribal warfare and where one accusation can destroy a family for generations. Why do so many people here believe in witchcraft and what is being done to change that?
Emily Webb follows one local man – whose motive is intensely personal – on his difficult mission to save the "witches" of Papua New Guinea.
Presented by: Emily Webb
Photo credit: BBC / Emily Webb
Podcast
Download the latest documentaries Investigating global developments, issues and affairs.