Main content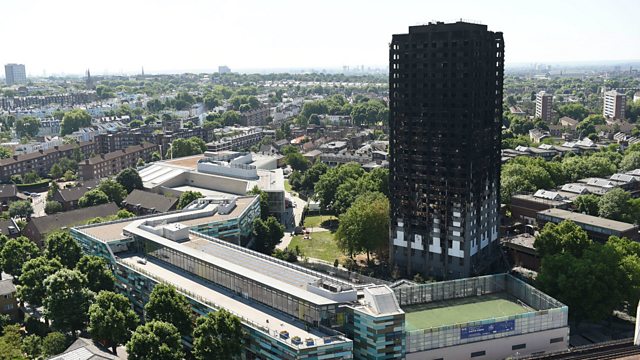 Grenfell: Fighting the blaze
Firefighter Aldo Diana recounts rescuing people from the burning tower last year
On the final day the victims will be commemorated at the Grenfell inquiry, Mishal Husain speaks to Andrew O'Hagan, who has spent ten months investigating the causes and the consequences of the fire for a special report in the London Review of Books. She also speaks to Aldo Diana, a firefighter who helped rescue people from the burning tower, and to Peter Herbert, co-founder of BME Lawyers 4 Grenfell.
(Photo: Grenfell Tower, credit: Press Association)
Podcast
Insight, analysis and debate as key figures are challenged on the latest news stories.