Main content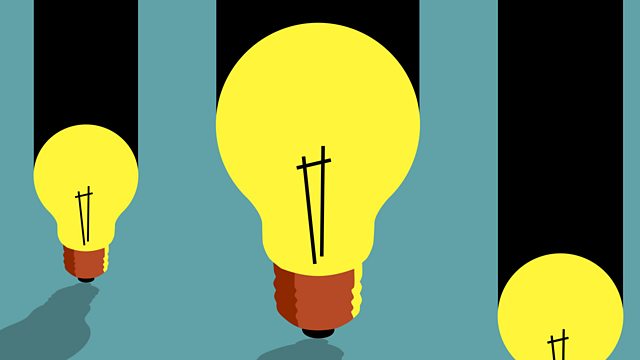 Tacita Dean; Mountains, John Tyndall
What's bubbling up through Tacita Dean's inner eye plus what photography did for the mountaineer and what the mountain did for physicist and poetry lover, John Tyndall
Eleanor Rosamund Barraclough meets the British artist Tacita Dean. 'Tacita Dean: Landscape' has just opened at the Royal Academy in London and features vast chalk mountains and cloudscapes and a film made in Cornwall, Yellowstone and Wyoming. And what does an artist do when she travels hundreds of miles to film a total eclipse of the sun… and finds there's no film in the camera.
Then focus on mountains and those who climb them. New Generation Thinker Ben Anderson reflects on an interplay between climbing and photography in the late nineteenth century, the age of Being Still. Plus John Tyndall who took his mountaineering and poetic meditations back to the lab and proved why the sky is blue and mountains are cooler at the top than at the bottom. With Tyndall's biographer, Roland Jackson and literary scholar Gregory Tate.
Tacita Dean Landscape is at the Royal Academy until August 12th. Last chance to see Tacita Dean: Portrait is at the National Portrait Gallery, 15 March-28 May; Still Life is at the National Gallery, 15 March-28 May
Roland Jackson, Visiting Fellow at the Royal Institution THE ASCENT OF JOHN TYNDALL: Victorian Scientist, Mountaineer and Public Intellectual is out now.
Greg Tate lectures in Victorian Literature at the University of St Andrews and was chosen as a New Generation Thinker in 2013.
Ben Anderson is a 2018 New Generation Thinker from Keele University who is writing a book Modern Natures: Mountain Leisure and Urban Culture in England and Germany, c. 1885-1918.
New Generation Thinkers is a scheme run by BBC Radio 3 and the Arts and Humanities to select ten academics each year who can turn their research into radio.
Presenter: Eleanor Rosamund Barraclough
Producer: Jacqueline Smith