Main content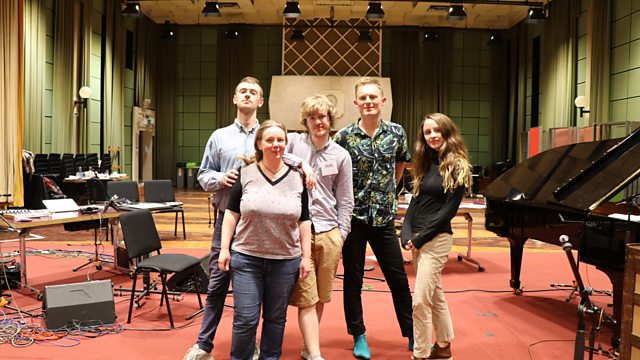 Bastard Assignments and Swan Meat in session
Bastard Assignments and Swan Meat meet for the first time for a day of sonic exploration
The latest Late Junction collaboration session, in which distinct and divergent artists are asked to come to the BBC's Maida Vale Studios for a day of sonic exploration and music making. Tonight we welcome Bastard Assignments and Swan Meat...
Made up of Timothy Cape, Edward Henderson, Caitlin Rowley,and Josh Spear, Bastard Assignments are a collaborative composer collective who curate events primarily in south London. They have been described as "a Fluxus for the Facebook generation".
Reba Fay, aka Swan Meat, is a DJ, electronic producer, and poet from Chicago who produces unique assemblages of music and text, engaging with plunderphonic sample selection, innovative sound design, and synthesised cinematic scoring.
Produced by Jack Howson for Reduced Listening.
Podcast
Unique studio sessions bringing together musicians who have never recorded together before