Main content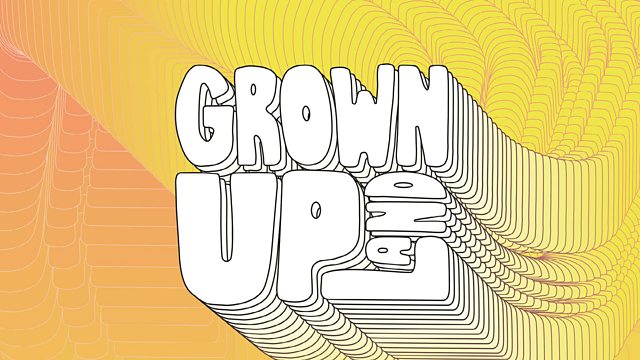 13. Happiness
What does it mean to be happy?
What does it mean to be happy? What are the most reliable sources of joy? Is the world a sadder place these days? Join Mae, Bisha, Ned and Steve who will have a pop at working it all out. This week, Mae reveals her happiest memory (it involves a doughnut), Bisha investigates whether social media is making us feel worse and Ned tidies his room to find joy. Comedian and host of the Guilty Feminist podcast (and co-creator of GrownUpLand) Deborah Frances-White is in the studio to discuss morning coats and eyebrows, and Steve Ali puts everything into perspective.
Co-created by Deborah Frances-White for The Spontaneity Shop and BBC Radio 4.
Produced by Al Riddell
Music by Mark Hodge and Omahrose, produced by Nick Sheldon.
Featured in this episode:
Woman's Hour (12/01/2016)
Short Cuts (14/03/2017)
The Power of Negative Thinking (25/11/2016)
You & Yours (19/10/2017)
Marie Kondo explains the key methods of decluttering to bring joy into people's lives.

Reverend Zenji Nio is an inspiration chaplain who worked at the 2016 Olympics.

Why posts are damaging the mental health and happiness of young people in particular.