Main content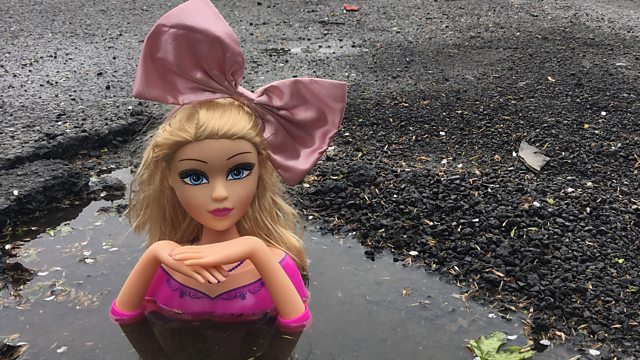 One man's novel way of drawing attention to potholes
One frustrated Swindon resident took an unusual measure to draw attention to his street's pothole problems. Neville Daytona filled the holes with dolls' heads to get the council's attention as he was fed up with the craters being "barricaded off for months".
Neville told BBC Radio 5 live's Tony Livesey that it had given people in the village a laugh when they drove past it.
The council have now said Highways England would be fixing the issue, proving doll power works!
This clip is originally from BBC Radio 5 live Drive on 11 May 2018.
Duration: