Main content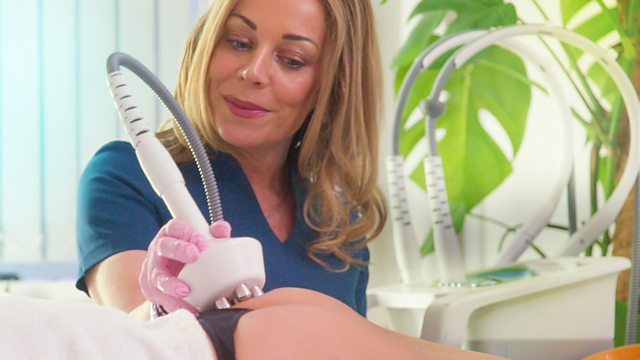 Beauty Blowout
Following the events in a bustling Liverpool beauty salon on one of the biggest days in the social calendar: Grand National Ladies Day.
A fixed rig reality show following the events in a bustling Liverpool beauty salon where experts and stylists from across the UK transform clients for an extra special event.
To help the clients get ready for a big day out, we've matched some of the nation's best UK's best body specialists with some locals who are after a one-off beauty and body boost. The specialist team provide everything from Botox and fillers to non-surgical butt lifts.
In this episode single mum Carly wants to hit the town so has a confidence boosting boob uplift. Salon first-timers Mum and Daughter Ell and Mel go top to toe as they get their assets upgraded at the same time, and a group of lads are on the look-out for love following some salon sprucing.