Main content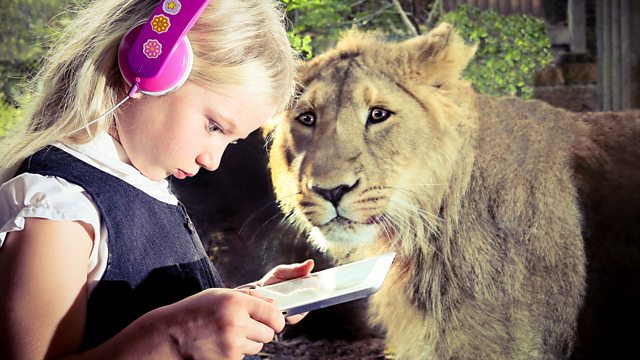 Project Wild Thing
Filmmaker David Bond is worried. His kids' indoor screen habit is turning them into zombies: not like back in his day. He decides it's time to get back to nature - literally.
David Bond is a filmmaker and a father. Things have really changed since he was a kid. His children are hooked on screens and don't want to go outdoors. They want iPads, TV and plastic toys. The marketing departments of Apple, Disney and Mattel control his children better than he can. Determined to get them up and out, David appoints himself as the Marketing Director for Nature. With the help of branding and outdoor experts, he develops and launches a nationwide marketing campaign to get British children outside. But the competition is not going to lie down and let some upstart with a free product steal their market.
Project Wild Thing is the entertaining, real-life story of one man's determination to get children out and into the ultimate, free wonder-product: Nature. Research shows that children are happiest when playing in nature. But according to a recent UNICEF report, children in the UK and US are among the least happy in the world. Britain's children are becoming increasingly disconnected from the outdoors, with far-reaching and serious implications for their happiness, their health and for the environment. Increased traffic, fear of stranger danger and the explosion of indoor electronic entertainment all contribute to this sedentary, nature-free existence.
This documentary was produced by Green Lions Ltd.
Credits
| Role | Contributor |
| --- | --- |
| Expert | Chris Packham |
| Expert | George Monbiot |
| Expert | Jay Griffiths |
| Expert | Michael Wolff |
| Expert | Jaak Panksepp |
| Expert | Susan Greenfield |
| Expert | Chris Rose |
| Expert | Michael Depledge |
| Expert | Geoffrey McMullan |
| Expert | Simon Middleton |
| Expert | Leo Murray |
| Expert | Agnes Nairn |
| Director | David Bond |
| Producer | Ashley Jones |
| Executive Producer | James Du Cann |
| Executive Producer | Sandra Wipham |
| Editor | Jesse Dixon |
| Editor | Alan Mackay |