Main content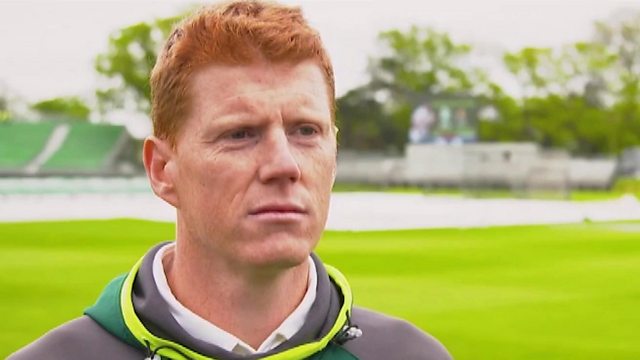 'I never told people at school I played cricket' - Kevin O'Brien
Ahead of Ireland's inaugural men's Test match against Pakistan, star batsman Kevin O'Brien reveals he never told people at school that he played cricket due to the stigma surrounding the sport.
In 1901, the Gaelic Athletic Association banned the playing, or even watching, of 'foreign' sports like cricket, and even though the ban ended in 1971, the perception of cricket as an 'un-Irish' sport lingered.
O'Brien has also been reminiscing how he and his brother Niall used to have their own Test matches in the garden.
Photo: Kevin O'Brien (BBC Sport)
Duration: