Main content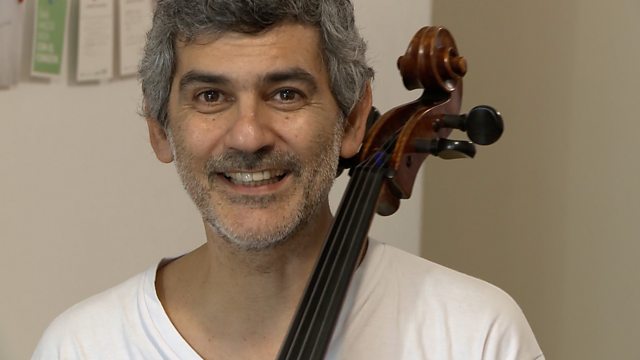 I Bring my Orchestra to the Terminally Ill
Cellist and Outlook Inspirations nominee Jorge Bergero set up Music for the Soul, a volunteer group of professional musicians who take music to the people who can't make it to concert halls. They travel across Argentina and Latin America performing in homes for the aged and hospitals. The project was inspired by his former girlfriend, a fellow musician who died of cancer.
You can find the other nominees for Outlook Inspirations 2018 by searching this website: www.bbcworldservice.com/outlookinspirations
Image: Jorge Bergero, the founder of Music for the Soul
Credit: BBC
Duration:
Featured in...
Our judges have now selected their three winners of The Outlook Inspirations Awards

Watch amazing first person stories