Main content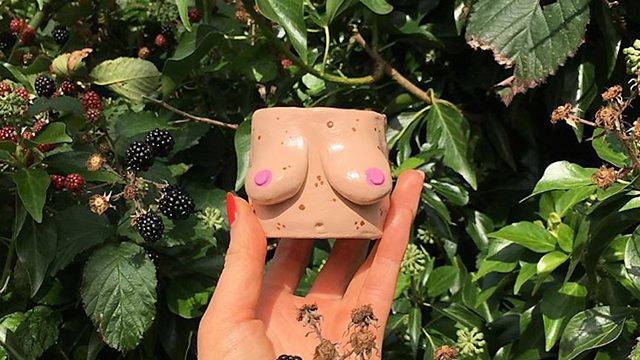 The 'boob pots' challenging the 'perfect' breasts
Emma started making 'boob pots' to reflect different types of breasts and represent more than just the 'perfect boob'.
The Leeds based potter has created pots that have mastectomy scars and skin conditions such as vitiligo.
"Through my work, I want people to feel represented and not alone," said the 28-year-old.
The number of breast augmentations rose by 7% this year, according to the British Association of Aesthetic Plastic Surgeons, which makes the cosmetic procedure most popular for women in the UK.
Laura, from Manchester, had a custom pot made representing her own breasts after struggling with body image issues.
"I spent most of my 20's and teens hating myself," Laura said.
"I like the way Emma represents all bodies, all colours, all shapes and all sizes."
This clip is originally from BBC Radio 5 live.
Duration:
More clips from In Short