Main content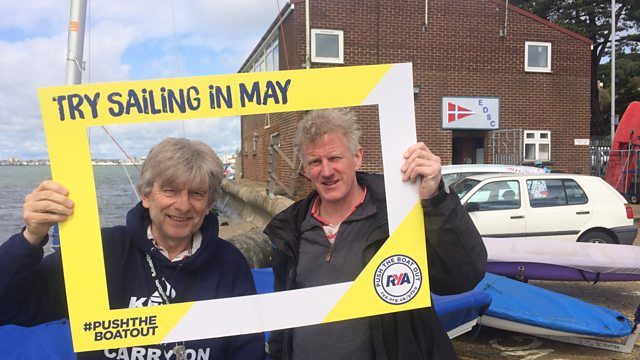 Push the Boat Out. 4 May 2018
This week we're at the East Dorset Sailing Club as Push The Boat Out kicks off for 2018.
Also The workplace challenge, SUP fit and the latest from the Clipper and Volvo races
This week we're hosted by the East Dorset Sailing Club as Push The Boat Out kicks off for 2018.
Also this week, the launch of the workplace challenge, we get fit on a stand up paddleboard, meet the Solent Dolphins and board the M/V Alison MacGregor.
Plus the latest from the Clipper and Volvo races and we look ahead to Bart's Bash.
Podcast produced and presented by Neil Sackley.
email: h2o@bbc.co.uk